The York Region Soccer Association (YRSA) is a non-profit organization dedicated to increasing soccer education through youth and senior clubs throughout Ontario. To further our mission of preserving the professionalism, fun, and career opportunities within Ontario soccer, the YRSA is dedicated to promoting referee registration and providing opportunities for referees. Our passion is protecting our Ontario soccer referees through a zero tolerance policy for abuse from spectators and providing the resources necessary to these individuals to progress and have successful careers.
Learn more about the opportunities the YRSA and our clubs provide for Ontario soccer referees and contact us today to get started!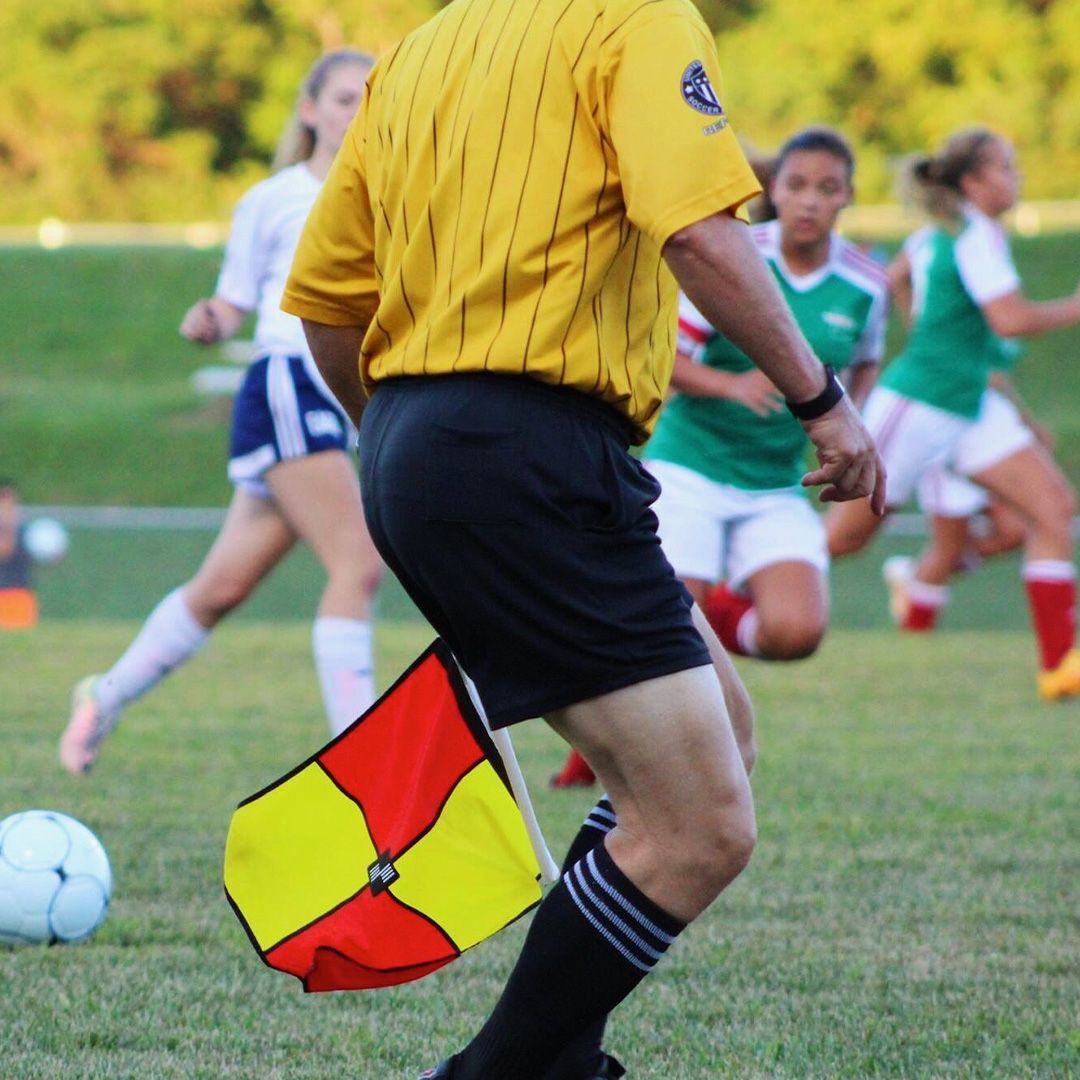 Soccer Referee Education
If you are a soccer enthusiast who is interested in pursuing a career as an Ontario soccer referee, the YRSA can help you start on the path to your ultimate goals. Our non-profit organization and soccer club association is committed to the continuous growth, education and development of soccer rules keepers in the York Region. You can have the chance to oversee and promote positive conduct of Canada soccer players through our YRSA clinics and workshops, each designed to provide you with the necessary training. Contact us today to learn more about our referee training!
The YRSA is committed to the growth, education and development of the Referees in York Region. Please contact the York Region District Referee Coordinator, Peter Kalpouzos at pkalpouzos@yrsa.ca for any questions or concerns regarding Referees in York Region. The YRSA offers a wide range of clinics and workshops for District Referees.
2022/23 Laws of the Game Referee Report Writing Grading Protocol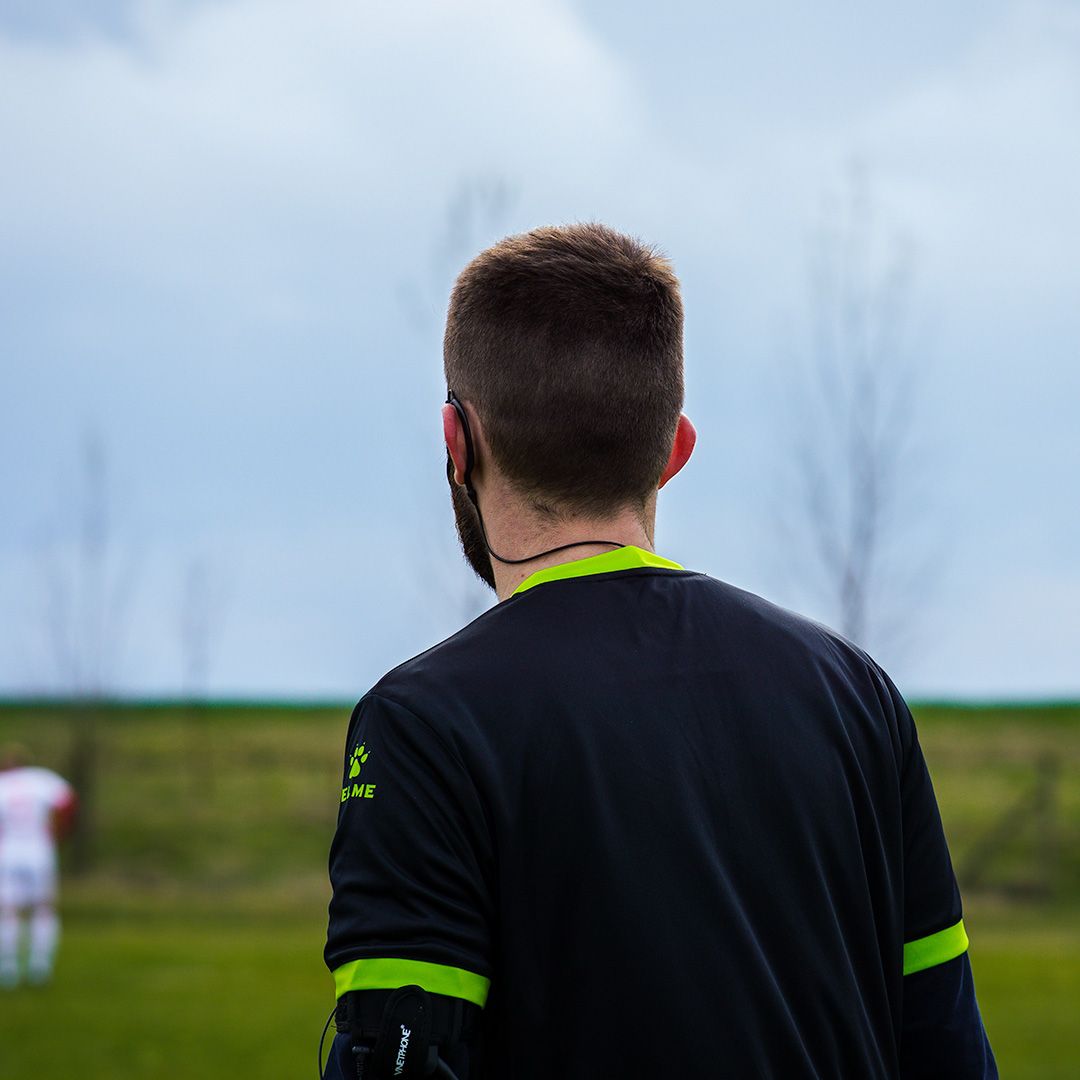 Soccer Referee Resources
Practicing Ontario soccer referees in the York region are able to take advantage of many different resources, all through the YRSA non-profit organization. The many different training resources we provide include registration to become a functioning referee, which includes everything from educational courses to working opportunities and individual assistance. But Ontario soccer referees connected within the YRSA also have access to certification opportunities to progress their careers in the world of professional and youth sports. Reach out to our Ontario soccer organization today to learn more about how our board of directors and clubs support referees every step of the way.
Ontario Soccer Referee Form, Policies & Documents
Getting started as a soccer referee within the YRSA and through our youth and senior soccer clubs is incredibly easy. Protect and support your career long-term with the many different forms and documents available through the YRSA association. Available here on our website is everything Ontario soccer officials and referees need to perform their roles effectively; this includes necessary certification forms, documents exploring the laws and policies of the soccer game itself, and all the information needed to referee YRSA club games. Browse our website to learn more about becoming a game official and start your training with us today!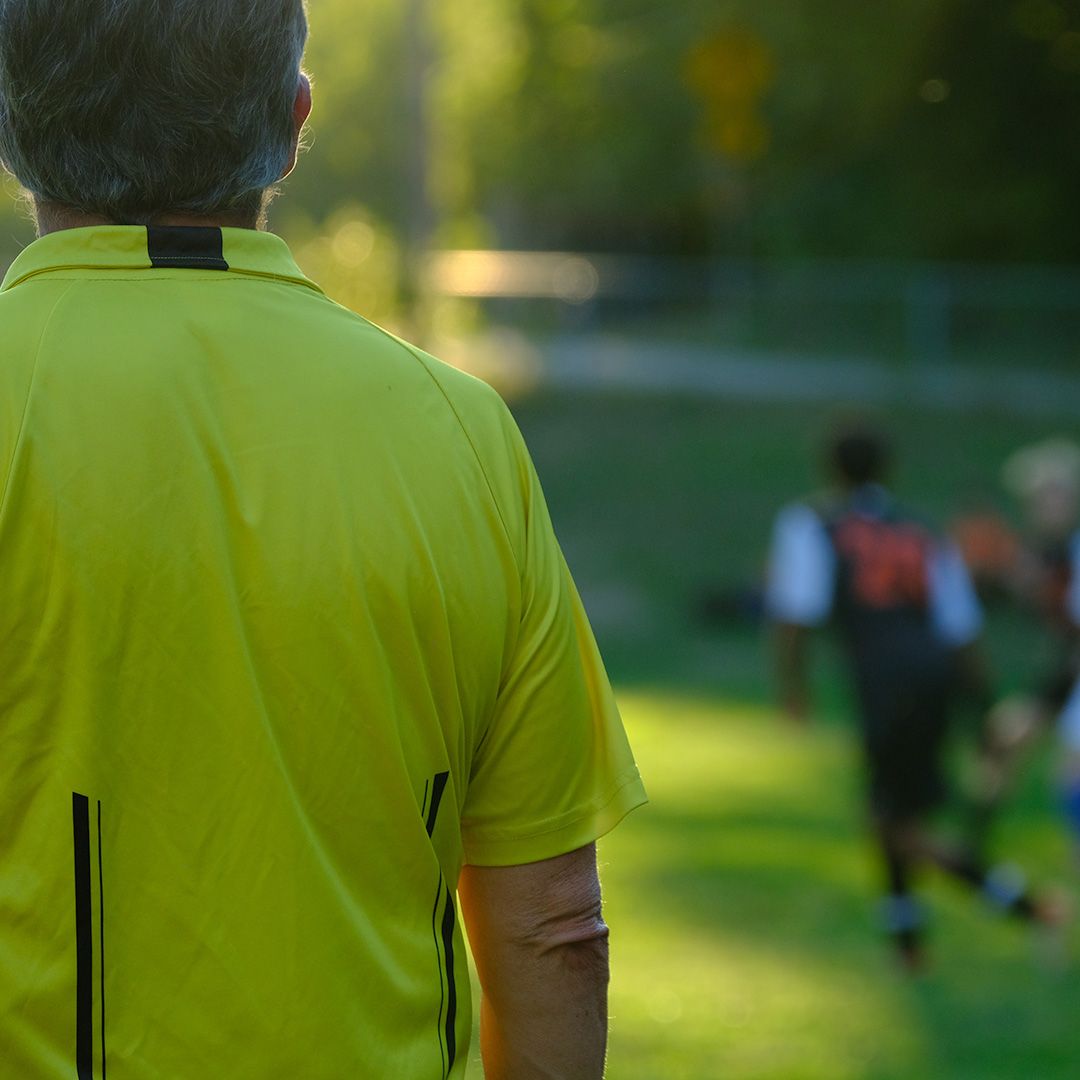 Referee Development
Assisting in the development and training of Ontario soccer referees is what this section of the YRSA is all about. In addition to providing opportunities for youth and adult soccer players to practice their skills, we also prioritize furthering the education of referees. Our mission is to help budding professionals get the certification and practice they need, all while staying protected under a zero tolerance policy for abuse from spectators or parents. Launch your career with the YRSA today!
Become A Soccer Referee With The YRSA Organization
The York Region Soccer Association is dedicated to providing the material, training, resources, and opportunities referees need to get started with soccer. We understand how important the role of Ontario soccer referees is within the game itself and are determined to build relationships between Canada soccer players and coaches. With over 2,500 soccer games pers season, 15 youth clubs, and three senior clubs, our non-profit can help you find your place in this sport!
REFEREE ANNUAL REGISTRATION
What does registration include?
Please note that the 2023 Registration process will be opened February 15th. Registration will be announced through social media and RefCentre communication channels. Registration fees will be $125.00 for 18+ officials and $45 for all Under 18 officials. Ontario Soccer Annual Referee Registration is mandatory through Ref Centre.
Useful Guides to Help Referees with E2E Ref Centre
Referee Development Program
We have experienced very high levels of drop out in the Referee pool over the last 2-3 seasons, some due to Covid and some due to attrition, this seems to have impacted Referees across the Province. League 1 expansion towards 3 divisions in both men's and women's for 2024 will reshuffle the Referee pool and most likely require a higher level of Referees for some of those games.
The overall structure for the game in Ontario will require more Referees at all levels, therefore, it is imperative to not only start these programs in our district but to also engage others to do the same.
Through the YRSA-RDP initiative we intend to continue developing talented match officials and proudly continue to support and provide Ontario Soccer with quality match officials .
Please contact the York Region District Referee Coordinator, Peter Kalpouzos at pkalpouzos@yrsa.ca for more information regarding the Referees Development Program in York Region.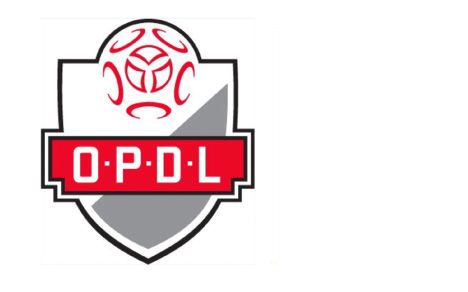 Ontario Player Development League (OPDL)
U13 - $65/ $50 / $50
U14/U15 - $70 / $55 / $55
U16 - $75 / $60 / $60
U17/U18 - $80 / $65 / $65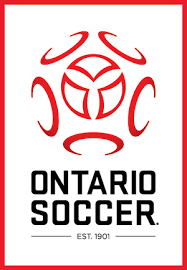 IModel
U13 - $55 / $40 / $40
U14/U15 - $60 / $45 / $45
U16 - $65 / $50 / $50
U17/U18 - $70 / $55 / $55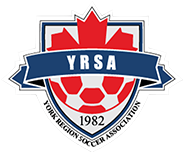 YRSL Youth
U8 - $30 / $0 / $0
U9/U10 - $30 / $0 / $0
U11/U12 - $40 / $0 / $0
U13 - $50 / $35 / $35
U14 /U15 - $55 / $40 / $40
U16 - $60 / $45 / $45
U17/U18 - $65 / $50 / $50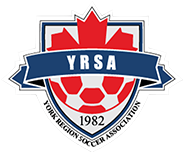 YRSL Senior
All Divisions - $80 / $55 / $55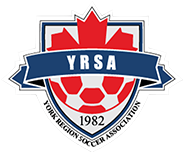 YRSL Indoor
U8 - $20
U9/10 - $30
U11/12 - $35
How do I get game assignments? +
The match officials log into their ref centre account. They will see games that are available at their level. The official can select 4 referee and 4 assistant referee games per month.
Can I do more that my allotment for the month? +
Yes but you can only pick 4 referee and 4 assistant referee assignments yourself. As the YRSA did last year, the assignor will send out emails looking for game officials for games that need to be filled. Ref centre also will send out offers to referees according to their availability for game assignments which the referee may accept or decline.
Do I have to accept an offer of a game assignment? +
No. But match officials need to keep their availability current on ref centre. Consistently declining game offers may remove that official from receiving further offers from the YRSA.
If I have a game assignment and cannot make it, can I give my assignment to another referee? +
No. If you cannot make your game assignment due to an emergency or unforeseen circumstance, the match official is to call the YRSA and the YRSA will find a replacement.
Why can't the teams shake hands after the game? +
The YRSA is implementing pregame ceremonies for all games involved in York Region. The teams will line up in front of their benches standing on the touch line with the match officials between them. The managers will check player's books; the team officials will then do a player's equipment check. The teams will then shake hands, with one team coming across to shake everyone's hands and then the other team will shake the match official's hands. The captain from each team will stay and the coin toss will be done at this point. There will be no formal handshake after the game. If the players/coaches want to mingle and talk or congratulate each other, that is fine. Most discipline issues occur after an emotional game. We are following the model of all professional leagues.
What if the teams refuse to line up for pregame ceremonies? +
All teams/clubs have been told this is being implemented. If one or both teams refuse to follow this procedure, a special incident report must be submitted to the YRSA. The team(s) will be brought to discipline. The game is still to be played. Referees are required to report this non‐compliance to the YRSA and NOT abandon the game.
Can I take a picture of the game sheet and email it to the league? +
Yes but only for the YRSL. Match officials may do any of the following for YRSL games only"
SCAN GAME SHEETS AND EMAIL THEM
TAKE A PICTURE AND EMAIL GAME SHEETS
THIS INCLUDES CAUTIONS/SENDING OFF
The game sheets are then to be sent to: slongworth@yrsa.ca
All leagues including, IModel Qualifying, C2 and district leagues; these games sheets must be sent in with any sanctions to the appropriate league.
What is the difference between being mentored and being assessed? +
Mentoring is for a youth or inexperienced referee that will have an experienced official (mentor) arrive at this referee's game. The mentor will give the referee tips, coach him/her and exchange ideas with the inexperienced referee. The goal is to help the referee learn and improve his/her referee abilities. Assessment is a more formal process with the match official. A referee will ask for an assessment with the goal being to move up a level on ref centre; ie. If a referee is a level 5 and wants to become a level 6, he/she will request an assessment. The assessor will arrive at the referee's game and assess the referee during his match. If the referee receives a favourable assessment, the referee will be re‐graded to a higher level. Mentoring and assessments are a free service provided to all York Region Referees and all referees should take advantage of this service.
Can I arrive to my game assignment in my school clothes? +
The YRSA has implemented a dress code for the 2015 (and beyod) season(s). The following is acceptable clothing when arriving for your game assignments;
TRACKSUIT
REFEREE UNIFORM
BUSINESS CASUAL
OR THE YRSA T‐SHIRT YOU WILL RECEIVE WITH YOUR ADMINISTRATION FEE
So if your school or business outfits complies to any of the any, then the answer is yes.
I am interested in entering the Regional Upgrade Program. What do I do? +
The Regional Upgrade Program is run by Ontario Soccer. Details of requirements are available on the Ontario Soccer site. From a YRSA perspective, the interested referee is encouraged to contact the DRC to express his/her interest in upgrading. The Referee Development Committee will then work with the referee to prepare for the Regional Program through game appointments and assessments.
REFEREE OF THE YEAR AWARDS
2022 Match Official of the Year
2018 'Spirit of the Game' Award Winner
Ontario Soccer is thrilled to announce the following Match Officials Appreciation Day Award Winner from York Region for 2018!
Ashley Marshall (Newmarket SC)
The Ceremony is scheduled to commence at 1:30pm on October 28, 2018.
2016 Top Male & Female Referee Nominees
Petros Vasilos (Thornhill SC)
Jin Ma (Markham SC)
Phil Rayson (Newmarket SC)
Nicholas Celebre (Woodbridge SC)
Alex Battaglia (Vaughan SC)
Adam Szocs (Kleinburg Nobleton SC)
Nadia Trozzo (Thornhill SC)
Catalina Hernandez (Vaughan SC)
Jacqueline Iantorno (Kleinburg Nobleton SC)
Niki Hassanali (Markham SC)
Kristina Lee (Newmarket SC)
Cassandra Villari (Woodbridge SC)
2016 Top Male Referee Award Recipient
Adam Szocs (Kleinburg Nobleton Soccer Club)
Adam Szocs brings the Dedication, Passion and Enthusiasm to the game.
The dedication Adam demonstrates every time he shows-up for an assignment is almost immediately shown. Referee's uniform is always clean and tidy in appearance. He is always willing to help.
2016 Top Female Referee Award Recipient
Cassandra Villari (Woodbridge Soccer Club)
Cassandra's work ethic is exemplary and her performance has always displayed a professional image. Over the past few years, Cassandra, has excelled as both a leader and a role model especially to the young girls she has coached and refereed. When she is assigned a game, she takes her duties and responsibilities seriously; she is dependable; she shows up early, looking neat and well-dressed.
Long Term Officials Development (LTOD)
LTOD - The Pathway to Match Officiating Excellence
LTOD will provide a standards-based education and development program, through strong leadership, inclusivity and support.
All aspects of the Match Official Development Program will be strengthened, as Development Support Team members, Match Officials and the game will benefit from a ground breaking development and training program.